Only public events appear here.
*SOLD OUT* RETHINK - Resilience - Communication - Growth Mindset PARENT TALK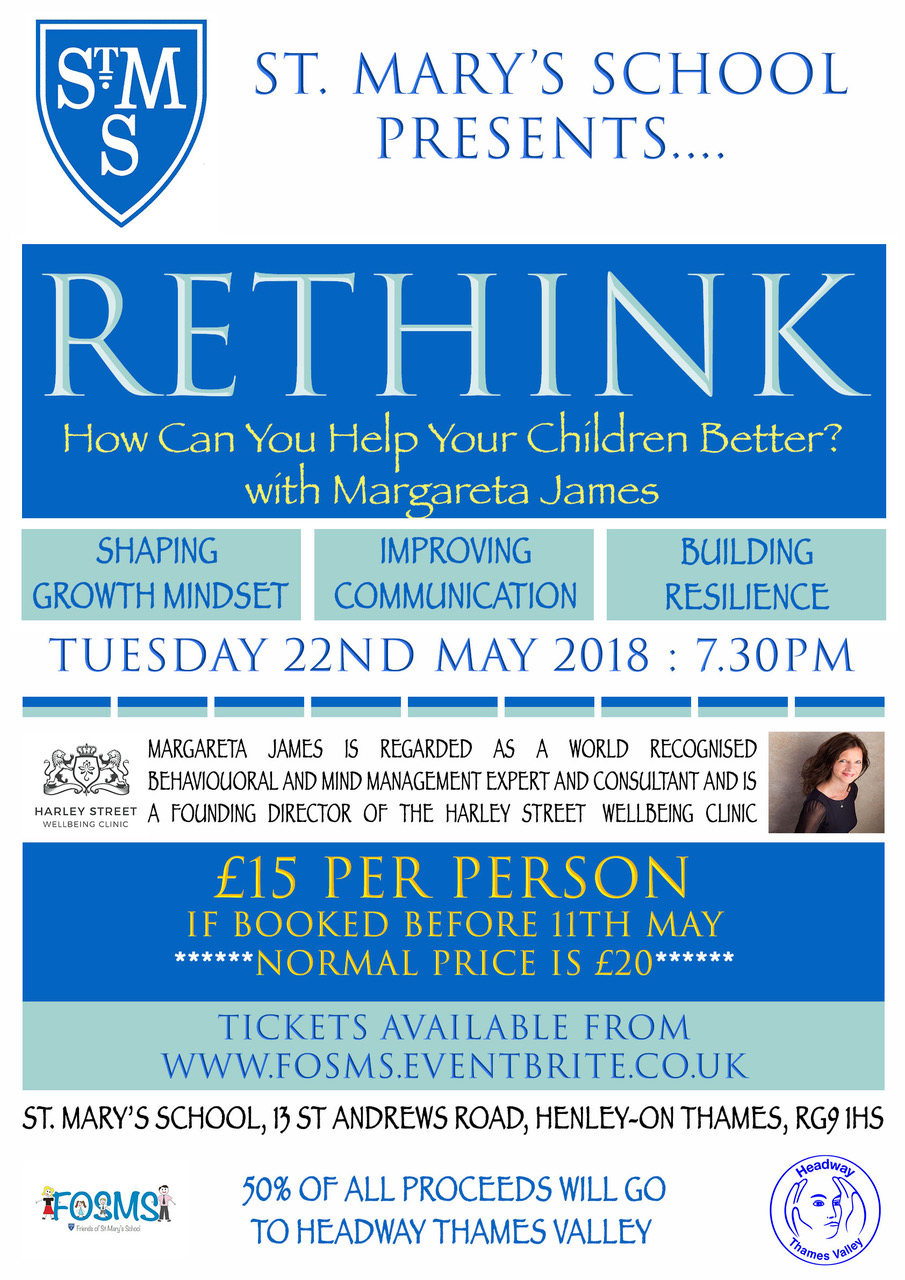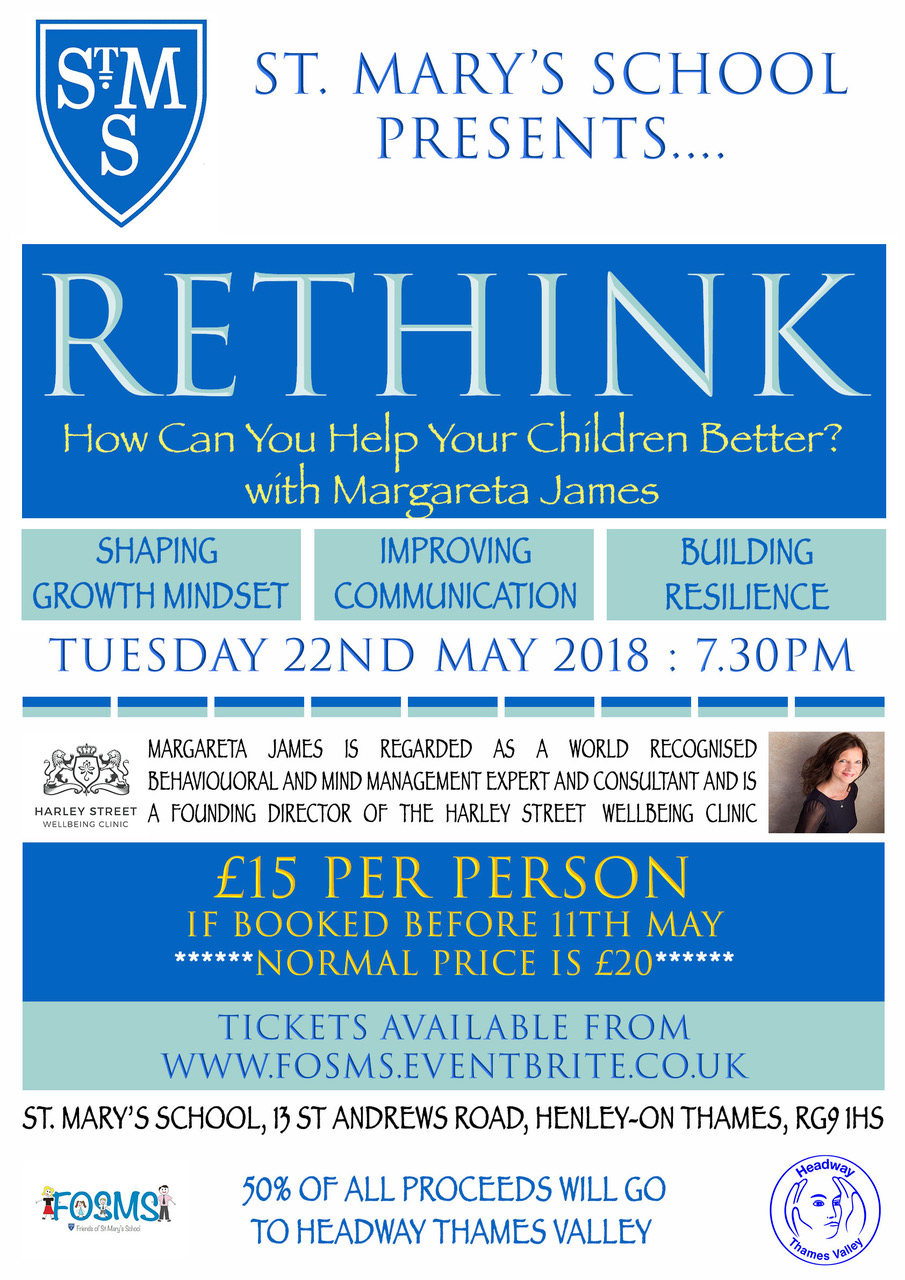 sold out
*SOLD OUT* RETHINK - Resilience - Communication - Growth Mindset PARENT TALK
RETHINK - How Can We Help Our Children Better?
22nd May 2018
13 St Andrews Road Henley on Thames
BACK BY POPULAR DEMAND - All previous events sold out and so many of you asked us to run this event again, so here it is:
Shaping Growth Mindset, Improving Communication and Building Resilience
_______________________________________________________
Parents often ask how they can help their child become more motivated to learn, become more confident and communicate better with less conflict.
In this talk we will discuss why communication to children about their effort, successes, and setbacks often shapes their mindset and motivation.
We can help children develop a growth mindset and achieve their goals through our communication with them about effort, learning, and persistence.
We all know from research into mindsets, that a powerful set of beliefs that children form about themselves guide their behaviour and interactions with others. These mindsets include beliefs about their own ability and self efficacy. Mindsets can shape whether they embrace challenges with excitement or whether they stick to safe and easy tasks and never truly follow their dreams because they are too scared to even try.
Children can be taught to become aware of, and to shape their mindset.
This is exciting for all of us, as young children can carry forward ideas about mindsets into the rest of their lives and academic career.
________________________________________________________________
Only a limited number of seats available.
Book yours now.
_________________________________________________________
Margareta James - London Keynote with Paul McKenna / Denmark Keynote / Conference speeches and more
These charities need your immediate help, because the work they do cannot exist without the charitable donations we make.
With your support, they ease the burden on families, raise spirits, fund research and support children and their families going through treatments and really tough times.

We sincerely thank you for your help.